I currently have several new handmade bags for sale for which I used mostly second-hand or upcycled materials.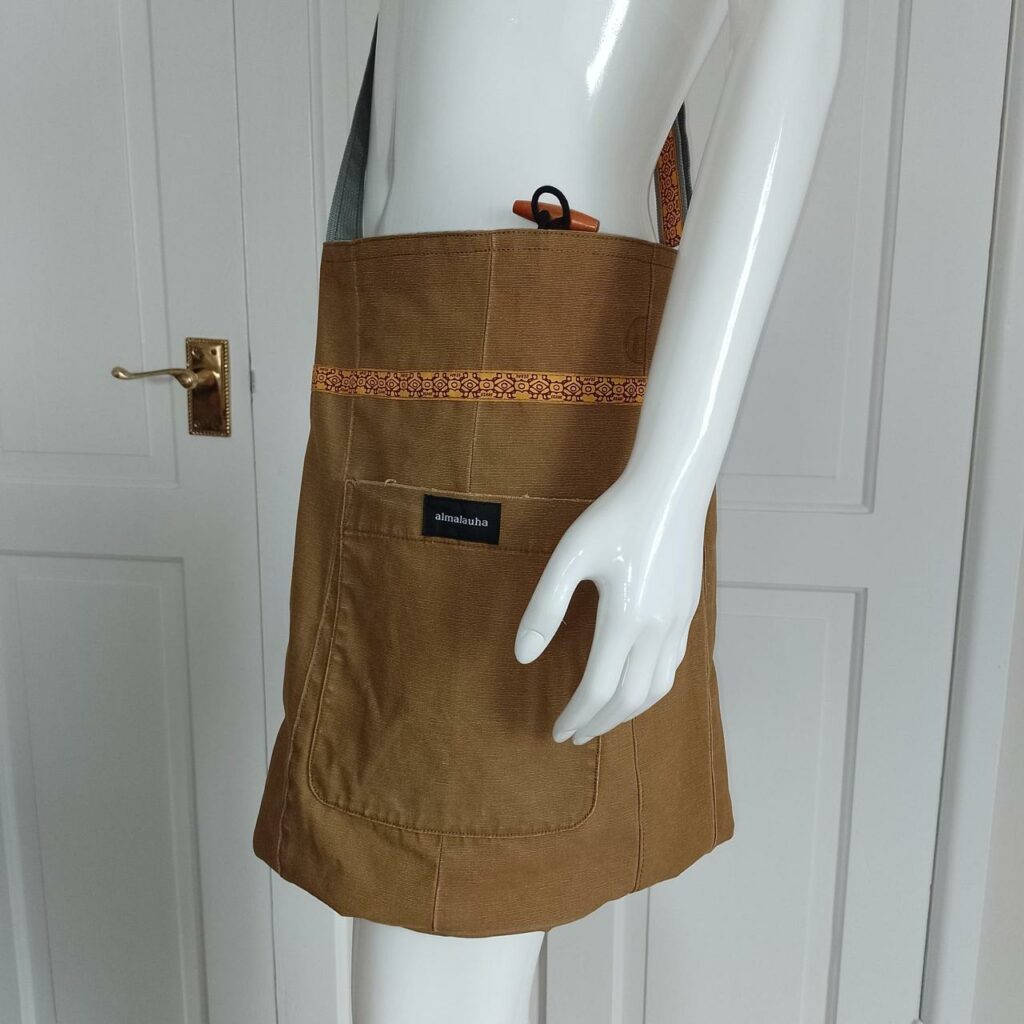 This bag is made from a vintage parka/coat. The original pockets are used on both sides of the bag and are fully functional. The bag is lined and has one inner pocket. The cross-body strap is adjustable. The bag closes with one of the original toggles put on new cord. I used really funky decorative band on both sides of the bag as well as on the strap. View on Depop.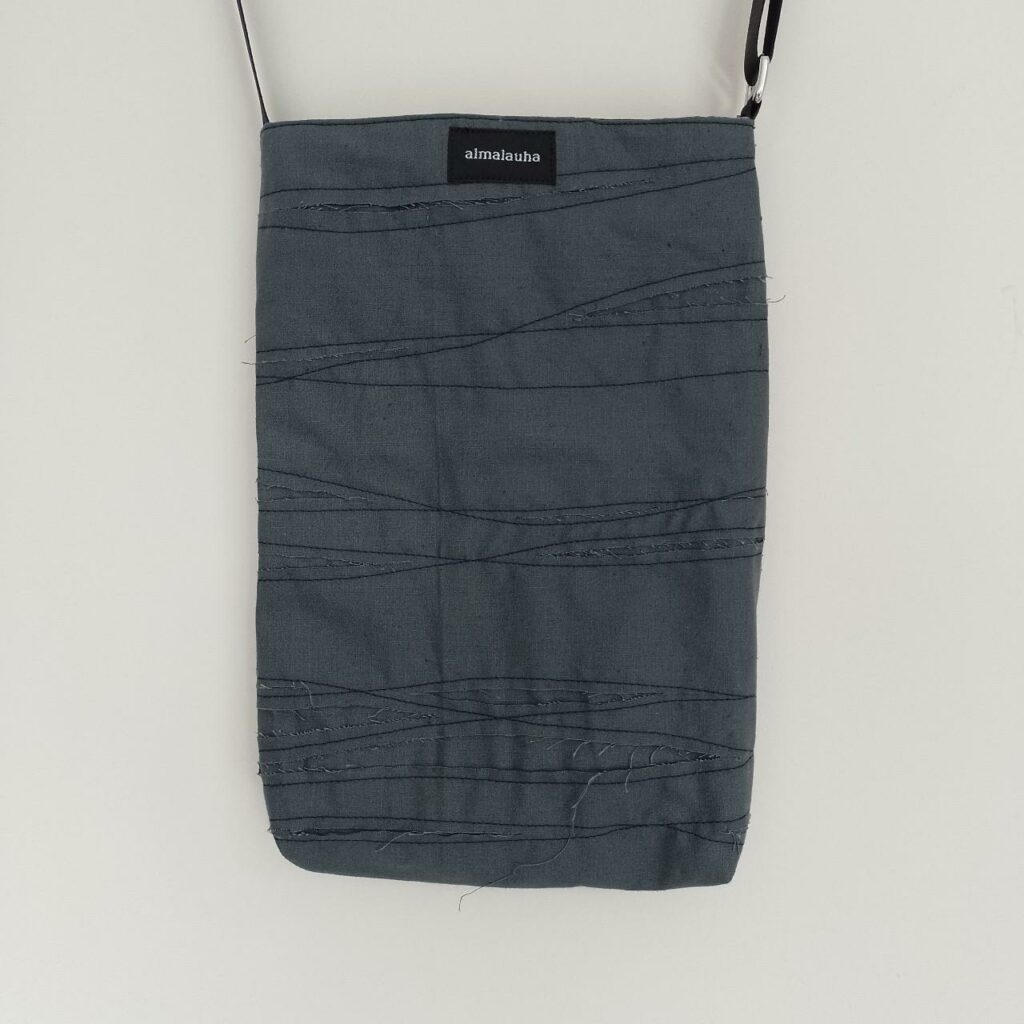 Small/medium sized grey cross-body bag with Indian style printed fabric lining. One inside pocket. Adjustable strap. Cut out applique that will fray nicely with wear. View on Depop.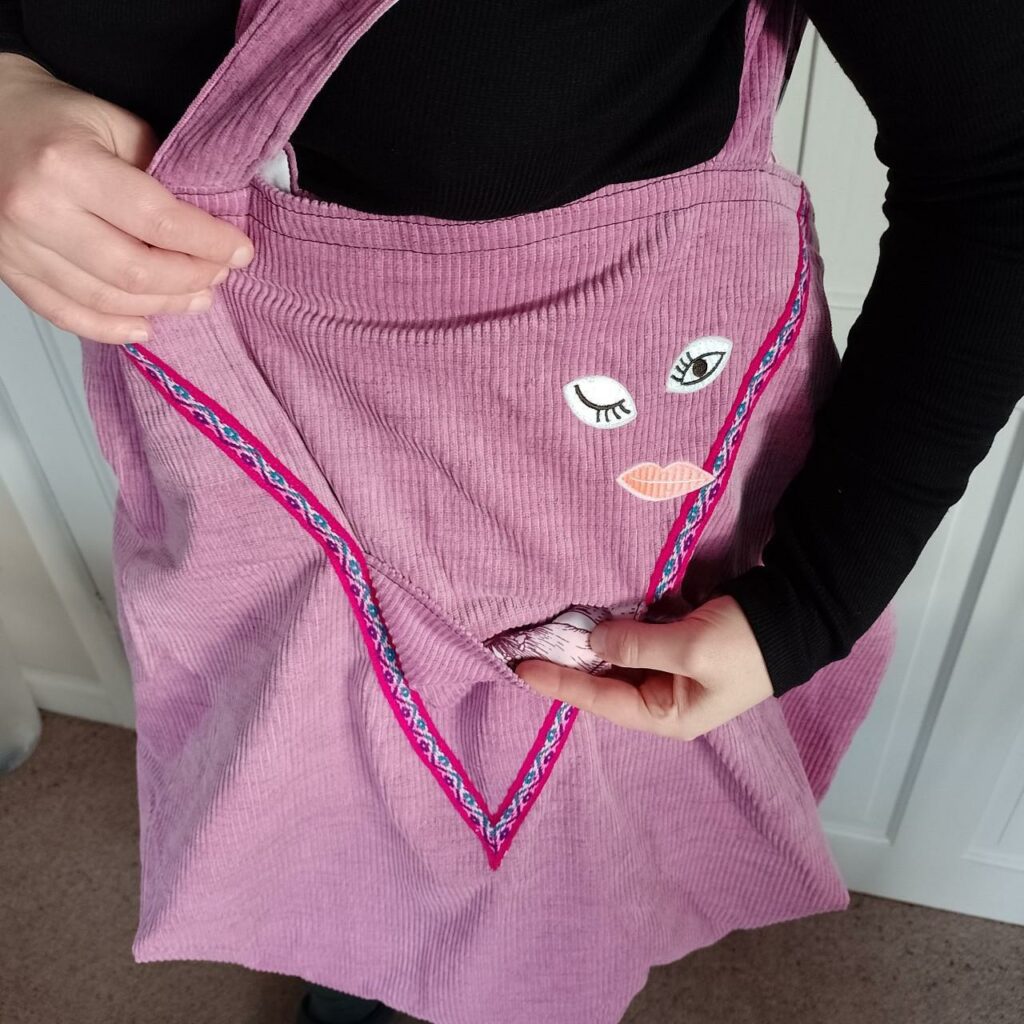 Big pink corduroy tote bag with lining made from white fabric with pink/purple flower print. Small pocket on the front. Super cute patches and decorative band on one side. View on Depop.